Decorate Your Home's Walls With These Simple DIY Art Ideas
Decorate Your Home's Walls With These Simple DIY Art Ideas
Simple DIY wall art projects for the house
Any room in your house may seem cheery and enjoyable thanks to the artwork you exhibit or the pictures of your most treasured moments.
Do you want to liven up your home and your life? Are you tired of staring at your home's drab walls? You've come to the right site if you're seeking for some original thoughts. Buying wall art from galleries is expensive and time-consuming, yet everyone wants their houses to represent their unique personalities. What makes DIY (Do it yourself) better?
The best and most affordable way to add your personality to a space is through homemade wall art.
Some of us don't have the luxury of spending a lot of money on wall art. The next best option is to turn things you currently own into decorative items and create an impressive art gallery for yourself. It's time to create some DIY art, so set aside some time and invite your loved ones, friends, and/or children to participate in this enjoyable activity.
Pretty Wall Patterns in Paint
Your home's walls have the ability to convey a lot about your life. Wall decorations create a style that is full of personality. Now you won't need to decorate your home's boring walls with pricey artwork or wallpaper. Install a chalkboard wall and let your imagination soar if you enjoy the arts and have a talent for painting and drawing. You can sketch lovely floral themes or any other patterns or motifs that excite you. The best part about this is that you may decorate your room every day by adding new patterns and designs to your walls.
Install a chalkboard wall and use DIY wall art ideas with printed patterns to let your imagination soar.
With a chalkboard wall, you may rapidly alter the style of your room.
Also see: Living Room Wall Texture Designs
Keep going
Making adorable DIY wall hangings is quite simple and requires little effort. Anything you hang on the wall that hangs down imaginatively and tastefully is called a wall hanging. DIY wall hangings are a great way to change the mood of your home. Useless vintage rugs or embroidered objects might be put to good use by being hung on walls. If you have a pet, just make sure it's high enough because they might adore the project just as much as you do.
Ideas for DIY outdoor wall hangings that you can make in a creative and artistic manner
You may make wall hangings out of old rugs or quilts, and they will look amazing.
Read also: 10 Inventive Living Room Wall Decorations
You're tired of your blank walls. Reinvesting in your place is time!
A Bulletin Board to Organize You
Making DIY bulletin boards doesn't need much effort. Sometimes all you need to do is repair the corkboard if it already exists. A bulletin board is the ideal do-it-yourself project if you regularly work from home. It is one of your home office desk's most useful accessories and a fantastic motivator. You may create a beautiful workspace by framing a bulletin board in your workspace and nestling it with some amusing accessories, like the steel ladder in the picture.
DIY creative wall art ideas to help you stay organised include a bulletin board and extras like a steel ladder.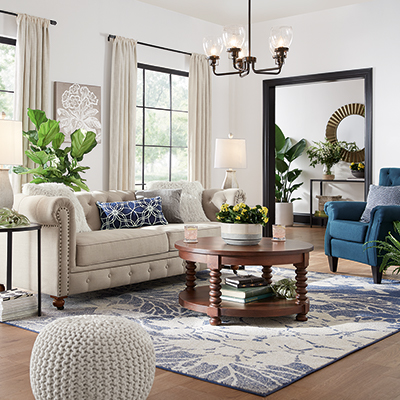 The artistic bulletin board above depicts a sensitive and creative environment in a lovely setting.
Additionally Read: Home Painting Ideas For Wall Decor
A wall of pictures and frames that is eclectic
The simplest DIY you can do with an empty wall is probably to display art and photographs. We all adore gallery walls because they're a great way to add colour and pattern to a room. A gallery wall would enable art enthusiasts to show off their collections to visitors or to simply appreciate them when you have free time. A gallery wall might include images, works of art, or photos, but it can also have more. Start with your favourite pictures, sketches, and illustrations, and then include special mementos like a vacation postcard or pictures of your grandmother's china. As you can see, the options are limitless.
DIY wall painting ideas with a gallery wall that includes photographs, artwork, and other images
The wonderful thing about gallery walls like these is that there are countless options.
For additional reading, see Living Room Wall Shelves Designs.
Homemade Hexagon Wall Art
Hexagonal wall art has been gaining acceptance for a long. A hexagon can be used in a variety of ways to adorn any room in your house. All you require is a little arithmetic, some paint, and an empty wall. Online retailers offer ready-made hexagonal parts, or you can construct your own. Don't throw away popsicle sticks if you want to perform some DIY. To add some flavour to those plain walls, you can attach them together into a hexagonal pattern and paint them different colours.
Ideas for large wall art DIY hexagonal wall decor that you can color-coordinate
Hexagonal cardboard cutouts look fantastic on this blue wall when combined with white furniture and lighting.
Additional Reading: Home Decor Ideas For Dining Room Walls
Here we go, folks! You may brighten up your drab walls with a variety of DIY projects in your spare time. We sincerely hope you like them and will use them on your walls.
More topics that can help you people like you to get best results
Luxury interior designers in gurgaon
Affordable interior designer in gurgaon