Surprise Your Children With Thoughtful Kid's Room Decor Ideas This Children's Day
Surprise Your Children With Thoughtful Kid's Room Decor Ideas This Children's Day
Ideas for decorating a child's day room to foster personality development
Considerate children's room design concepts and their effect on a child's entire personality development
Children add colour to our lives and homes, spread happiness, and allow us to relive our formative years. However, most parents will concur that children grow up quickly and the fun times spent with them are often fleeting. Before you know it, they have grown into a young, attractive lady or a lovely man and have left the house for school or a job opportunity. It is crucial to fully appreciate each moment and make as many lasting memories as possible. In order to make this Children's Day especially special for you and your children, we thought it would be fun to share some kid-friendly decorating ideas. They are entertaining, odd, and painstakingly chosen with consideration for how they may affect your child's personality. Follow along to learn more.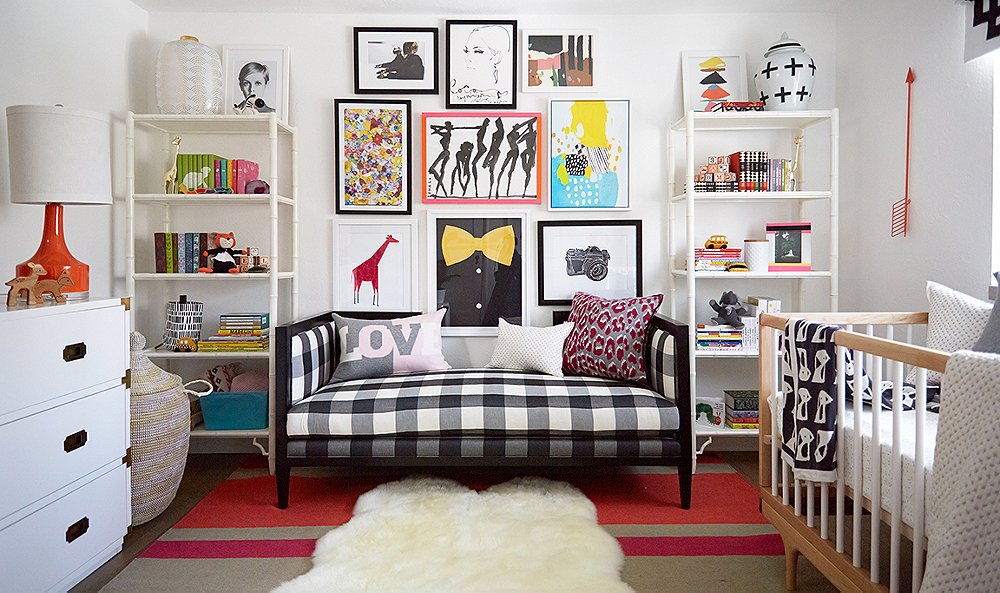 During their formative years, kids spend the majority of their free time in their bedrooms, whether they are unwinding, reading, playing, or simply finishing their homework. This period of transition from childhood to adulthood is recognised to shape people's intellectual, emotional, and mental well-being, particularly for young adults in the age range of 7 to 13 years. Because of this, it's crucial to pay close attention to the furnishings in your kids' rooms. A well-designed children's room can significantly improve a child's mood, self-confidence, and overall attitude. Children need this time of transition since this is when their imaginations are at their most developed. Therefore, it is crucial to learn how to decorate a child's room because your choices will have a big impact on how much their skills develop.
As professionals in the interiors sector, our main objective is to comprehend the significance of a beautifully designed room and the effect it has on a child's whole personality development. The following points summarise these lessons:
With your child's favourite decor items, surprise them on Children's Day.
If you are remodelling your home, be sure to incorporate your kids in the design process. Remind them that their voices, ideas, and choices in the decor of their rooms matter more than you might imagine. It's crucial to give children the impression that they are an essential component of the family. Dare to be unconventional when it comes to the kids' room decor and take into account their unique suggestions. In most situations, these concepts have enormous underlying potential that we as parents or specialists fail to recognise. The benefits of giving kids a voice are generally underrated in terms of the assistance they can provide.
Children's room decorating ideas that are unique and use your children's favourite design items
Allow your children to make decisions on the design of their rooms.
Assist them in embracing their evolving personalities
Young adults are thought to exhibit a variety of growing skills and qualities, including metacognition and adolescent egocentrism. Without being unduly judgmental, parents who are aware of their children's emotions can benefit from having frank discussions with their kids about their goals and aspirations.
Ideas for decorating kids' rooms make a healthy environment for your children and work with their traits
Set up a healthy environment in the space so that your child can feel unrestricted and free.
Would you like to know the best bedroom designs for you?
Curated children's room decor ideas promote organisation, responsibility, and independence in kids.
Well, implementing children's room décor with your child's input will aid in instilling fundamental virtues like organisation, responsibility, and self-reliance. Children are more inclined to take ownership of their room and take good care of it when they realise that it is their own personal place and has been decorated according to their preferences. A child who enjoys their room is more likely to take responsibility for it and develop independence.
This kid's day will be more unforgettable if the kids' rooms are decorated in accordance with their preferences.
Create an inclusive environment for the young people by instilling in them subtle values and duties.
Increases the Memorability and Fun of Their Personal Space
Children's room décor created with your child's input will end up being more pleasurable and memorable in the long run. This is accomplished by creating beds and wardrobes that make the best use of available space, giving your child the freedom to play freely and socialise with his or her peers. This assures greater open space through the use of trundle beds, bunk beds, life-size wardrobes, outside-accessible drawers, and pull-out workstations, to name a few. Bright colours will encourage your child to think outside the box and will help them shatter stereotypes.
On Children's Day, children's rooms are made more fun with pull-out desks, wardrobes, and drawers.
Use colourful colours and compact furniture to give your child's room a fresh, uncluttered feel.
Choose kids with goals. Room Decoration Ideas That Encourage Learning
Children can practise learning in an enjoyable way by playing while they are learning. A child's personal space benefits their capacity to comprehend and learn new things more quickly the more entertaining and interactive it is. Be aware that thoughtfully decorated children's rooms that take into account their goals contribute to the general growth of thought-provoking talks between you and your kids.
Children's playroom décor that is entertaining and interactive aids in the growth of their cognitive and learning abilities.
By giving your child a completely renovated room for Children's Day, you may pledge to bring about the change that will genuinely broaden your child's perspective, encourage responsibility, and instil positive values into their daily lives. Book a free consultation today if you require any more help planning your child's room thoughtfully, and leave the rest to our experienced designers.
I'm wishing your little one a very happy Children's Day!
Learn more about
Check Out Design Cafe's Most Recent Bedroom Designs
Styles For Kids' Bedrooms: A Guide
Ideas for Modern Kids Beds
More topics that can help you people like you to get best results
Luxury interior designers in gurgaon
Affordable interior designer in gurgaon